Jimmy Carter was the thirty-ninth president of the United States of America. Significant foreign policy accomplishments of his administration included the Panama Canal treaties, the Camp David Accords, the treaty of peace between Egypt and Israel, the SALT II treaty with the Soviet Union, and the establishment of US diplomatic relations with the People's Republic of China. In 1982, he became University Distinguished Professor at Emory University in Atlanta, Georgia, and founded The Carter Center. Actively guided by Carter, the nonpartisan and nonprofit Center works to advance peace and health worldwide. In 2002, the Norwegian Nobel Committee awarded the Nobel Peace Prize to Jimmy Carter "for his decades of untiring effort to find peaceful solutions to international conflicts, to advance democracy and human rights, and to promote economic and social development."
Videos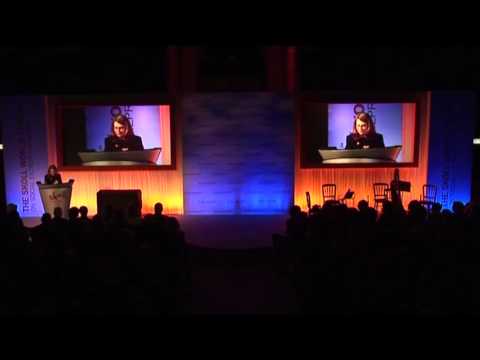 Sally Osberg, CEO of the Skoll Foundation, shares some closing thoughts of wisdom at the end of the 2008 Skoll World Forum.
2008 Skoll Awards For Social Entrepeneurship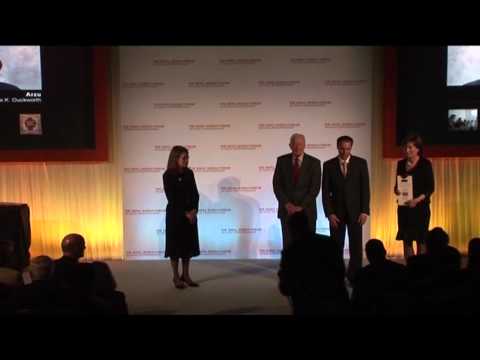 The 2008 Skoll Awards ceremony. Winners were Bill Strickland, Manchester Bidwell; Amazon Conservation Team, Michael Eckhart of ACORE, Connie Duckworth of Arzu, Jeremy Hockenstein and Mai Siriphongphanh of Digital Divide Data; Jenny ...
2008 Skoll Awards For Social Entrepeneurship
Sessions
Thu, March 27, 17:30 - 19:30
Thu, March 27, 17:30 - 19:30
Speakers: Jimmy Carter, Jeff Skoll, Sally Osberg