Former Vice President Al Gore is chairman of the Alliance for Climate Protection. He is co founder and executive chairman of Current TV, an Emmy award winning, independently owned cable and satellite television nonfiction network for young people based on viewer created content and citizen journalism. Gore is co-founder and chairman of Generation Investment Management, a London-based firm that is focused on a new approach to sustainable investing; and is a partner in the venture capital firm, Kleiner Perkins Caufield & Byers, working with Generation to focus on solutions to the climate crisis. In addition, Gore serves on the board of directors of Apple and as senior adviser to Google. Al Gore was inaugurated as the forty-fifth vice president of the United States on January 20, 1993, and served eight years as a key member of the administration's economic team, as President of the Senate, a Cabinet member, a member of the National Security Council, and as leader of a wide range of Administration initiatives.
Videos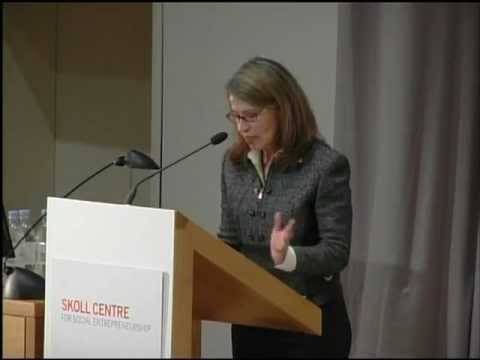 Closing remarks by Skoll Foundation CEO Sally Osberg at the 2008 Skoll World Forum. She speaks of the first Skoll World Forum in 2004, saying that one of the ideas behind it ...
Closing Plenary Of The 2008 Skoll World Forum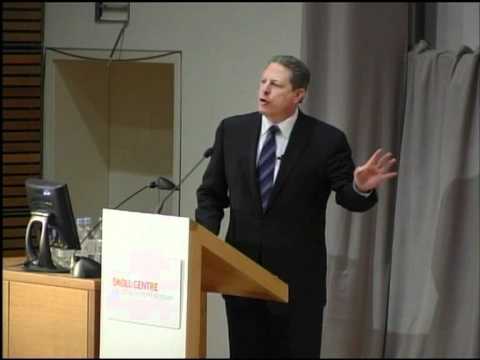 Al Gore speaks at the closing plenary of the Skoll World Forum 2008.
Closing Plenary Of The 2008 Skoll World Forum
Sessions
Wed, March 29, 18:00 - 19:15
Wed, March 29, 18:00 - 19:15
Speakers: Al Gore, David Blood, John Elkington, Jeff Skoll
Fri, March 28, 11:30 - 13:30
Fri, March 28, 11:30 - 13:30
Speakers: Fiona Muchembere, Paul Collier, Jacqueline Novogratz, Al Gore, Paul Farmer