Closing Plenary 2011 Skoll World Forum
Videos
Pamela Hartigan speaks at the closing plenary of the Skoll World Forum 2011
RELATED VIDEOS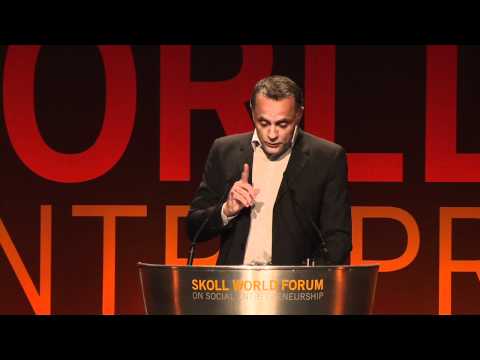 Fri, April 1, 2011; 14:30 - 16:00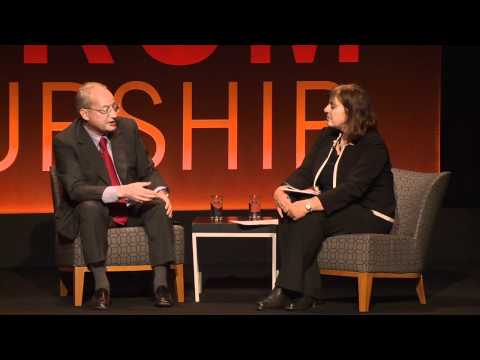 Fri, April 1, 2011; 14:30 - 16:00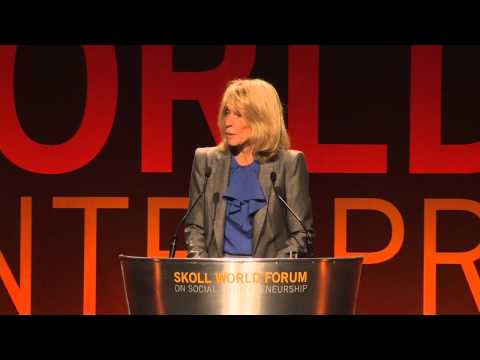 Fri, April 1, 2011; 14:30 - 16:00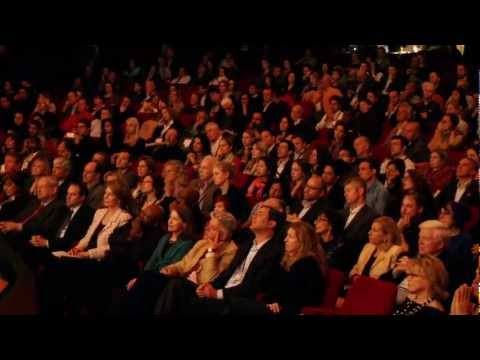 Fri, April 1, 2011; 14:30 - 16:00
Fri, April 1, 2011; 14:30 - 16:00

After three days of intense collaboration, delegates of the forum come together at the closing plenary.  Pamela Hartigan, Director of the Skoll Centre for Social Entrepreneurship, says goodbye with an Irish farewell.
Lord (David) Sainsbury talks about his passion for genetic research, especially genetically improving the resistance of plants to disease. He shares how he began his work as a social entrepreneur, and how this contrasted from his work in government.
Her Majesty Queen Noor of Jordan talks about the great change happening in the Middle East, saying we should not be surprised. She touches upon the of role social networking, women's rights, and unemployment among youth, and gives examples of Arabs mobilizing for change in small ways, such as cleaning up their neighborhood in Cairo. "We are watching unfold before us a breathtaking experiment in collective action, by young people armed only with cellphones and computers, protected only by social networks united in their willingness to speak out and sacrifice for change. We can learn much from their courage and dedication."
Last to speak is Fadi Ghandour, Founder and CEO of Aramex International, the first company from the Arab world traded on NASDAQ. He discusses the crisis in the Middle East, and his solution: Ruuwad, or the Arab Foundation for Sustainable Development. "Ruuwad is a group of entrepreneurs, who decided to venture into social entrepreneurship and bring our skills, resources and networks to the Arab world's downtrodden and forgotten. It … offers education to economically and socially marginalized youth in exchange for community service."
SPEAKERS
Speaker
Fadi Ghandour
Founder and Vice Chairman
Aramex International
Fadi Ghandour is the Founder and Vice Chairman of ARAMEX where he served for 30 years as the company's CEO. Aramex is one of the leading global logistics and transportation companies publicly listed on the Dubai Financial Market. Fadi is also Co-Founder and Director of MENA Venture Investments. He is a member of the Board of Abraaj Capital and Chairman of WAMDA. He was also a Founding Partner of Maktoob.com. Fadi is passionate about social entrepreneurship. He is Founder and Chairman of Ruwwad for Development (www.ruwwad.jo).
Speaker
Her Majesty Queen Noor Of Jordan
Chairperson
King Hussein Foundation
Queen Noor is an international public servant and an outspoken voice on issues of world peace and justice. She plays an active role in promoting international exchange and understanding of Arab and Muslim culture and politics, Arab-Western relations, and conflict prevention and recovery issues such as refugees, missing persons, poverty and disarmament. Her conflict recovery and peace building work has focused on the Middle East, the Balkans, Central and Southeast Asia, Latin America and Africa. Since 1978, Queen Noor's work in Jordan and the Arab world has focused on education, conservation, sustainable development, human rights and cross-cultural understanding. Pioneering programmes in poverty eradication, women's empowerment, microfinance, environmental conservation, and arts as a medium for development and cross-cultural exchange have become internationally acclaimed models for the developing world.
Speaker
Lord Sainsbury Of Turville
Settlor
Gatsby Charitable Foundation
Lord Sainsbury was Finance Director of J. Sainsbury plc from 1973–1990, Deputy Chairman from 1988– 1992, and Chairman from 1992–1998. He became Lord Sainsbury of Turville in October 1997 and was appointed Minister of Science and Innovation from July 1998 until November 2006. In 2007 he produced for the government a review of the government's science and innovation policies, The Race To The Top. He is the Settlor of the Gatsby Charitable Foundation.
Related