Soraya Salti is Senior Vice President of Middle East/North Africa for Junior Achievement Worldwide, INJAZ Al-Arab. Her efforts have led to the expansion of INJAZ to 15 countries, in the most successful private public sector partnership in education reaching more than 1 million youth, in the region with the world's highest youth unemployment. She won the 2006 Schwab Social Entrepreneur award for Jordan, became a Young Global Leader of the World Economic Forum and was the first Arab woman to win the Skoll Award for Social Entrepreneurship.
Up For Debate
In Response to How can Egypt build and accelerate an inclusive development model for all of its citizens moving forward?
December 19, 2012
Videos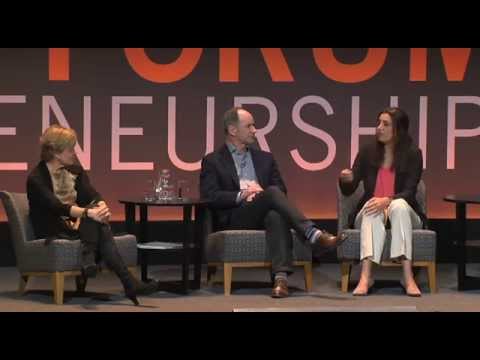 Filing of the Opening Plenary at Skoll World Forum 2012.
Opening Plenary 2012 Skoll World Forum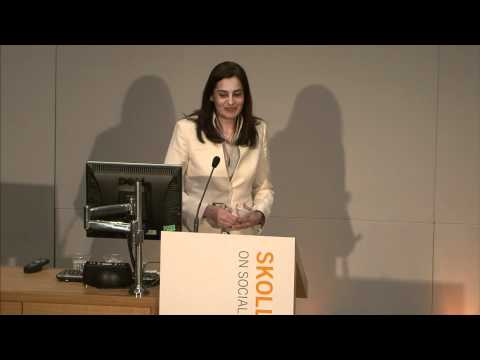 Soraya Salti, senior vice president MENA of INJAZ Al-Arab, gives "A Social Entrepreneur's Perspective on Power," at the Skoll World Forum 2009. She says we have drifted far from the days when ...
Closing Plenary Of The 2009 Skoll World Forum
Audio
Stephan Chambers introduces (in order of appearance) Peter Tufano, Jeff Skoll, Hans Rosling, Judith Rodin, Patrick Meier, Roger Martin, Soraya Salti
Opening Plenary 2012 Skoll World Forum
Sessions
Wed, March 28, 2012; 17:00 - 18:30
Speakers: Peter Tufano, Eva Ayllon, Soraya Salti, Roger Martin, Stephan Chambers, Judith Rodin, Jeff Skoll, Patrick Meier, Hans Rosling
Fri, March 27, 2009; 14:30 - 16:00
Speakers: Lord Puttnam Of Queensgate, Soraya Salti, Colin Mayer, Jeff Skoll, Pamela Hartigan
Thu, March 26, 2009; 17:30 - 19:00
Speakers: K T Tunstall, Paul Van Zyl, Juan Mendez, Pooran Desai, Munqeth Mehyar, Nader Khateeb, Sue Riddlestone, Gary White, Gidon Bromberg, Jordan Kassalow, Wendy Kopp, Dr R. K. Pachuari, Bart Weetjens, Soraya Salti, Jeff Skoll, Sally Osberg, Martin Von Hildebrand