Simon Taylor is co-founder and director of Global Witness, a non-profit that investigates and campaigns to prevent natural resource-related conflict and corruption and associated environmental and human rights abuses. Simon launched Global Witness' oil and corruption campaign over a decade and a half ago, which began the global call for transparency of payments made by companies to governments for oil and gas extraction. Exposing corruption in these sectors led to Global Witness' conception of the Publish What You Pay Campaign (PWYP), which Simon co-launched in 2002 together with George Soros and other NGOs including Transparency International (UK) and Save the Children Fund UK. The launch of PWYP, which now consists of over 750 civil society organisations worldwide, led directly to the creation of the Extractive Industries Transparency Initiative (EITI), now a global multi-stakeholder initiative aimed at delivering revenue transparency in the extractive sector.
Videos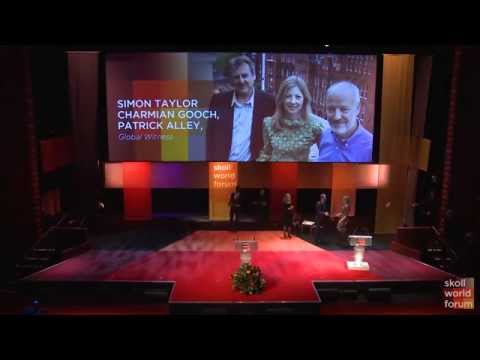 Skoll Awards for Social Entrepreneurship: Awards Ceremony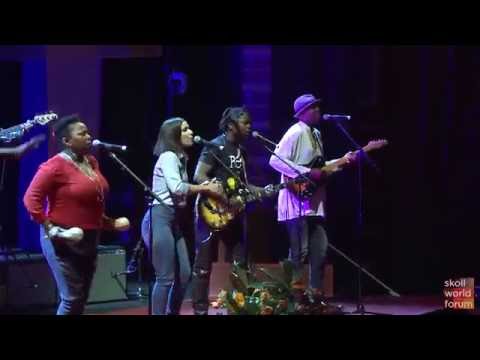 An emotional highlight of the event, the Skoll Foundation invites you to attend the Skoll Awards for Social Entrepreneurship to honor the 2014 Awardees and to celebrate all those who are working ...
Skoll Awards for Social Entrepreneurship: Awards Ceremony
Sessions
Thu, April 10, 2014; 17:30 - 19:00
Speakers: Sally Osberg, Jeff Skoll, Malala Yousafzai, Jay Coen Gilbert, Bart Houlahan, Andrew Kassoy, Jockin Arputham, Yves Moury, Sam Parker, Josh Nesbit, Patrick Alley, Charmian Gooch, Simon Taylor, Mabel van Oranje, Playing For Change