Rebecca Onie co-founded Health Leads in 1996, as a sophomore at Harvard College, with Dr. Barry Zuckerman at Boston Medical Center. In 2009, Rebecca was honored to receive a MacArthur "Genius" Fellowship. She has also been recognized by O! Magazine's Power List of 20 women who are "changing the world for the better;" Forbes Magazine's Impact 30, recognizing the world's top 30 social entrepreneurs; the Robert Wood Johnson Foundation's 2012 Young Leader Award; and the Schwab Foundation's 2013 Social Entrepreneur of the Year. Rebecca is a World Economic Forum Young Global Leader, U.S. Ashoka Fellow, member of the Mayo Clinic Center for Innovation External Advisory Council, and One Acre Fund board member. She has received the John F. Kennedy New Frontier Award; the Jane Rainie Opel '50 Young Alumna Award; and the Do Something Brick Award for Community Leadership. She received her J.D. from Harvard Law School, where she was an editor of the Harvard Law Review.
Up For Debate
In Response to What are some of the biggest challenges in global health today, and how do we address them?
April 08, 2013
Articles
Videos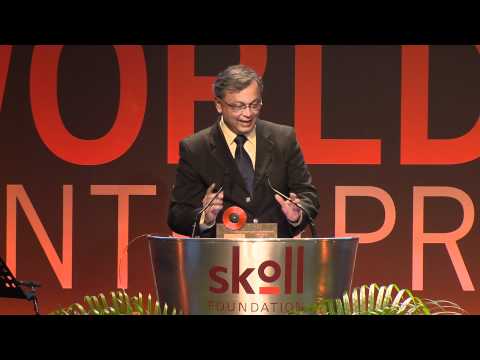 The Skoll Foundation invites you to revisit the Skoll Awards for Social Entrepreneurship where we honour the 2011 Awardees and to celebrate all those who are working to create a peaceful, prosperous ...
2011 Skoll Awards For Social Entrepreneurship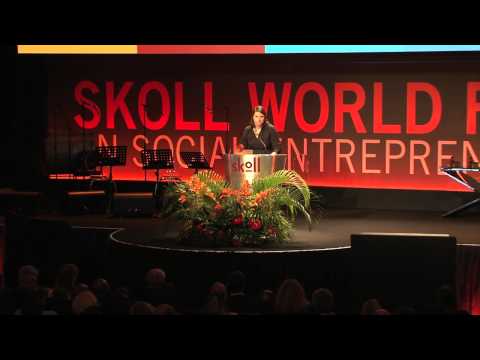 2011 Skoll Awards For Social Entrepreneurship
Audio
We live in an age of climate change, water scarcity, chemical exposures, population displacement, economic instability, and other challenges that impact health. By situating itself more squarely at the intersection of clinical ...
Transforming Healthcare for the 21st Century: Innovations from the Ground Up
Sessions
Thu, March 29, 2012; 11:30 - 13:00
Speakers: Andrea Coleman, Gary Cohen, Rebecca Onie, Vera Cordeiro
Thu, March 31, 2011; 17:30 - 19:00
Speakers: Archbishop Emeritus Desmond M. Tutu, Baaba Maal, Rebecca Onie, Madhav Chavan, Ellen Moir, Ned Breslin, Sally Osberg, Peter Gabriel, Jeff Skoll