Rebecca Onie co-founded Health Leads in 1996, as a sophomore at Harvard College, with Dr. Barry Zuckerman at Boston Medical Center. In the clinics where Health Leads operates, physicians can prescribe food, heat, and other basic resources, alongside prescriptions for medication. Health Leads' corps of nearly 1,000 well-trained college student advocates then "fill" those prescriptions by working side-by-side with 11,500 patients annually to access the existing landscape of community resources they need to be healthy.

In 2009, Rebecca was honored to receive a MacArthur "Genius" Fellowship. She has also been recognized by O! Magazine's Power List of 20 women who are "changing the world for the better;" Forbes Magazine's Impact 30, recognizing the world's top 30 social entrepreneurs; and the Schwab Foundation's 2013 Social Entrepreneur of the Year.

Rebecca received her J.D. from Harvard Law School, where she was an editor of the Harvard Law Review. She previously clerked for the Honorable Diane P. Wood of the U.S. District Court of Appeals for the Seventh Circuit and was an associate at Miner, Barnhill & Galland P.C., a civil rights and community economic development firm.
Articles
Article
Article
Videos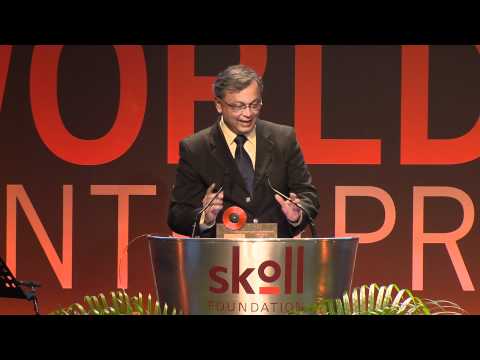 Video
Audio
Sessions
Thu, March 31, 2011; 17:30 - 19:00
Speakers: Archbishop Emeritus Desmond M Tutu, Baaba Maal, Rebecca Onie, Madhav Chavan, Ellen Moir, Ned Breslin, Sally Osberg, Peter Gabriel, Jeff Skoll