Ray Suarez is Senior Correspondent for the PBS NewsHour. He also co-hosts PBS's Need to Know and PRI's America Abroad. He is the author of 'The Holy Vote: The Politics of Faith in America', 'The Old Neighborhood: What Was Lost in the Great Suburban Migration' and the companion volume to a PBS series on the history of Latinos in America. In his career he worked for WMAQ TV, CNN, ABC Radio and American and British news services. He holds an MA in Social Sciences from the University of Chicago and a BA in African History from NYU.
Videos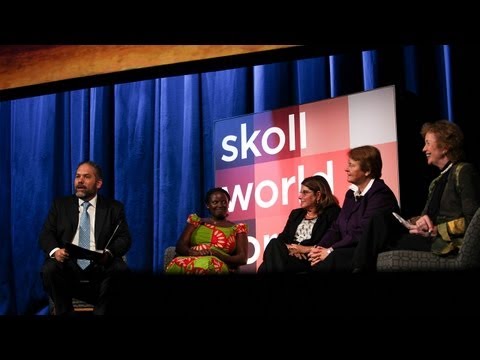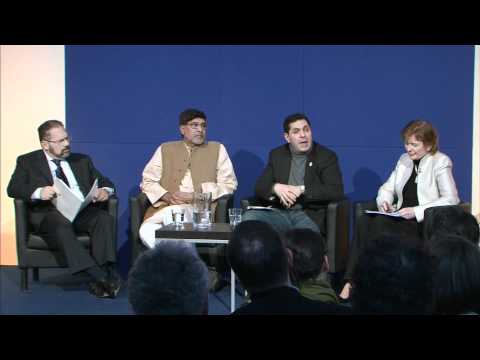 Panel called Power to the People: Citizen Engagement and Social Transformation at the Skoll World Forum 2009. The moderator is Ray Suarez of The NewsHour on PBS and panelists are Kailash Satyarthi, ...
Opening Plenary Of The 2009 Skoll World Forum
Audio
Social entrepreneurs tackle difficult problems in challenging environments, often working in places with weak infrastructure, fragile government and limited resources. When disaster hits, such as the earthquake in Haiti, social entrepreneurs often ...
When Disaster Strikes: Social Entrepreneurs Managing Through Crisis
Sessions
Fri, April 12, 2013; 15:00 - 16:30
Speakers: Stephan Chambers, Robert Fogarty, Jeff Skoll, Kofi Annan, Ray Suarez, Gro Harlem Brundtland, Vera Cordeiro, Mary Robinson, Lydia Wilbard
Thu, April 15, 2010; 14:00 - 15:30
Speakers: Craig Kielburger, Jenny Bowen, Paul Farmer, Ray Suarez
Wed, March 25, 2009; 17:00 - 18:30
Speakers: Mary Robinson, Daniel Lubetzky, Kailash Satyarthi, Ray Suarez, Roger Martin, Stephan Chambers, Jeff Skoll, Ken Brecher