Rafiatu Lawal is passionate about education and the development of disadvantaged and rural communities. She comes from a family of 11, from a small village called Daboya in the Northern Region of Ghana. She is teaches home economics and general science at Nahadah Islamic Junior High School in Tamale. She is also the past national chairperson of CAMA (Camfed's Alumnae) network in Ghana. Cama is one of a kind in Africa, bringing together young women change-makers. It seeks to break the cycle of poverty in their families. She is deeply interested in education and in working to ensure that every child gets the opportunity of going to school. She is an alumnus of The MasterCard Foundation Youth Think Tank.
Up For Debate
Part of a series on Young Leaders Reflect on Skoll World Forum
June 19, 2014
Part of a series on A Special Series for the 2014 Skoll World Forum on Social Entrepreneurship
March 24, 2014
Videos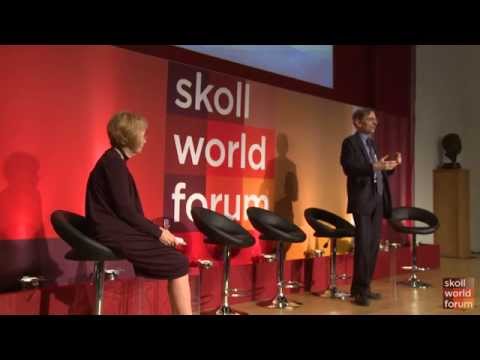 Can introverts, quiet leaders, and process-oriented technocrats compete with "typical" charismatic leaders in the noisy marketplace of talent acquisition, funding, and social change? Everyone already possesses a unique style of leadership. How ...
Leading with Authenticity
Sessions
Thu, April 10, 2014; 10:00 - 11:15
Speakers: Diana Aviv, Bill Drayton, Rafiatu Lawal, Sebastien Marot, Kelvin Taketa