Nader Al-Khateeb served as Chief Engineer for Bethlehem, Beit Jala and Beit Sahour Water Authority from 1984 to 1993. From 1994 to 1997, he was a senior water resource engineer with UNDP's Water Resources Action Program, working to formulate and establish the Palestinian Water Authority (PWA). He coordinating a host of water and wastewater projects, and served as a consultant to international development organizations working in the water sector. He carried out feasibility studies for the industrial waste management sector in Hebron under USAID, worked with UNESCO to prepare an Emergency Master Plan for the Bethlehem Region and trained municipal engineers in the Gaza Strip on wastewater collection and treatment systems with the German group Carl Duisberg Gesellschaft. He holds professional memberships with the Jordan Engineers Association, Israel/Palestine Center for Research and Information, Palestinian Technical and Advisory Committees on Water for the multilateral negotiations.
Up For Debate
Part of a series on A Special Series on Entrepreneurial Solutions to Climate Change
June 06, 2014
Articles
Videos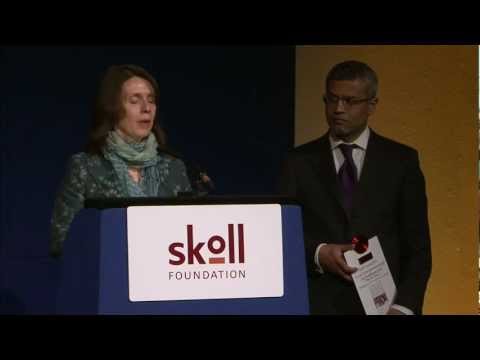 Skoll Awardes at the 2009 Skoll World Forum receiving their awards: Bart Weetjens of APOPO; Soraya Salti of INJAZ Al-Arab, JA Worldwide; Jordan Kassalow of VisionSpring; Paul Van Zyl and Juan Mendez ...
2009 Skoll Awards For Social Entrepreneurship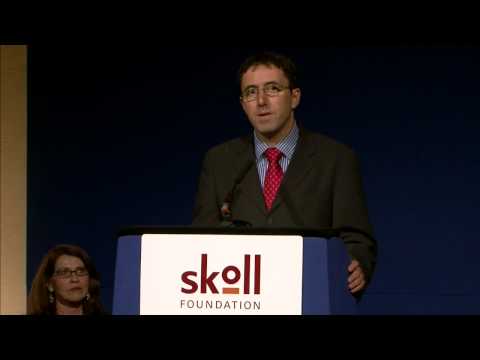 2009 Skoll Awards For Social Entrepreneurship
Sessions
Thu, March 26, 2009; 17:30 - 19:00
Speakers: K T Tunstall, Paul Van Zyl, Juan Mendez, Pooran Desai, Munqeth Mehyar, Nader Khateeb, Sue Riddlestone, Gary White, Gidon Bromberg, Jordan Kassalow, Wendy Kopp, Dr R. K. Pachuari, Bart Weetjens, Soraya Salti, Jeff Skoll, Sally Osberg, Martin Von Hildebrand