Munqeth Mehyar received a degree in Regional Planning and Architecture from the University of Louisiana, USA in 1981, upon which he became the planning engineer for South Amman. Being a committed sportsman, a pilot and scuba diver, Mr. Mehyar was the project manager for the German Balsam International Sports Company, and then the Middle East Manager of the Athlete Sports Contracting Company. He serves on the Board of Directors of both the Jordan Sports Federation for the Handicapped, and the Jordan Royal Ecological Diving Society. Mr. Mehyar was awarded a medal from Al Houssain Distinguished Giving for his charitable activities. Further to being co-founder of FoEME, he is also the Founder and Director of the Jordan Society for Sustainable Development, an environmental NGO based in Amman. He has organized dozens of conferences and workshops, supervised research on shared ecosystems, co-authored reports and policy papers and speaks regularly on water, peace and security issues.
Up For Debate
Part of a series on A Special Series on Entrepreneurial Solutions to Climate Change
June 06, 2014
Articles
Videos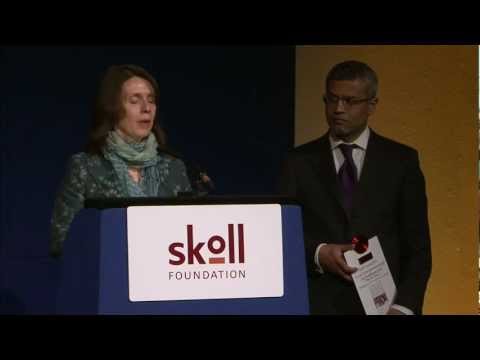 Skoll Awardes at the 2009 Skoll World Forum receiving their awards: Bart Weetjens of APOPO; Soraya Salti of INJAZ Al-Arab, JA Worldwide; Jordan Kassalow of VisionSpring; Paul Van Zyl and Juan Mendez ...
2009 Skoll Awards For Social Entrepreneurship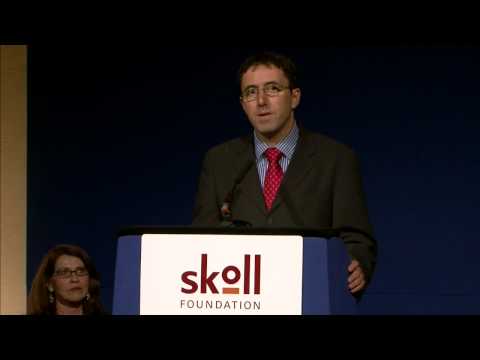 2009 Skoll Awards For Social Entrepreneurship
Sessions
Thu, March 26, 2009; 17:30 - 19:00
Speakers: K T Tunstall, Paul Van Zyl, Juan Mendez, Pooran Desai, Munqeth Mehyar, Nader Khateeb, Sue Riddlestone, Gary White, Gidon Bromberg, Jordan Kassalow, Wendy Kopp, Dr R. K. Pachuari, Bart Weetjens, Soraya Salti, Jeff Skoll, Sally Osberg, Martin Von Hildebrand