Ethnobotanist Dr. Mark Plotkin has spent much of the past three decades working with the most ancient and powerful shamans of lowland South America. This work led him to recognize that the fate of these shamans was inextricably linked to the fate of the rainforest – and vice versa. He co-founded ACT with Liliana Madrigal. Together, their commitment has transformed and reenergized isolated and marginalized communities, and have helped establish tribal whose newfound capacities promise enduring protection of over 40 million acres of Amazon rainforest.
Up For Debate
Part of a series on A Special Series for the 2013 Clinton Global Initiative Annual Meeting
September 23, 2013
Articles
Videos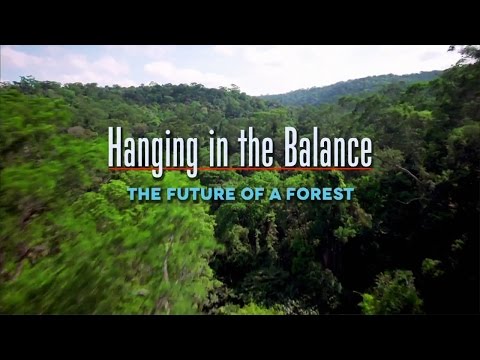 2012 Skoll Awards For Social Entrepreneurship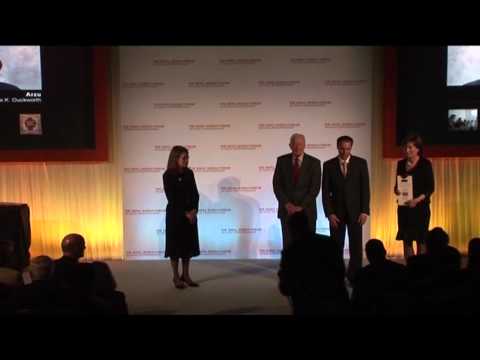 The 2008 Skoll Awards ceremony. Winners were Bill Strickland, Manchester Bidwell; Amazon Conservation Team, Michael Eckhart of ACORE, Connie Duckworth of Arzu, Jeremy Hockenstein and Mai Siriphongphanh of Digital Divide Data; Jenny ...
2008 Skoll Awards For Social Entrepeneurship
Audio
The current financial crisis creates unprecedented challenges for social entrepreneurs worldwide as they deal with heightened funding challenges, consequential decisions, organisational alignment and management of potential trade-offs. Upheaval and rapid change can ...
How Can I Survive The Financial Crisis?
Sessions
Thu, March 27, 2008; 17:30 - 19:30
Speakers: Luis Szaran, Gillian Langor, Jeff Skoll, Sally Osberg, Bill Strickland, Liliana Madrigal, Mark Plotkin, Connie Duckworth, Jeremy Hockenstein, Mai Siriphongphanh, Gene Falk, Mitch Besser, Matt Flannery, Premal Shah, Paul Farmer, Daniel Lubetzky, Mechai Viravaidya, Cecilia Flores-Oebanda, Jimmy Carter
Thu, March 26, 2009; 14:00 - 15:30
Speakers: David Bornstein, Jim Fruchterman, Mark Plotkin, Namrita Kapur, Bill Strickland, Liliana Madrigal, Mark Plotkin, Connie Duckworth, Jeremy Hockenstein, Mai Siriphongphanh, Gene Falk, Mitch Besser, Matt Flannery, Premal Shah, Paul Farmer, Daniel Lubetzky, Mechai Viravaidya, Cecilia Flores-Oebanda, Jimmy Carter