Marcel is CEO of the Center for Digital Inclusion (CDI) and believes that technology is a powerful resource that can be used to alleviate poverty and empower people to rebuild communities. He has been involved with internet cafes since 2001 when, at age 17, he started his own business. In 2009, he led CDI in developing innovative projects. He then co-founded CDI Social Enterprise, with the mission of providing access to innovative solutions that transform the lives of low-income communities through a network of 6,500 affiliated iCafes and consulting. He is a member of the Board of Directors of U-Touch.Org and Sistema B BR. Marcel is a cancer survivor and the LIVESTRONG Foundation Brazil leader. He is also one of the leaders of the global movement of B Corporations in South America and a nominee to the Forbes Brazil 30 Under 30 List. He earned his MBA at ESPM and extension at University of California.
Up For Debate
Part of a series on Young Leaders Reflect on Skoll World Forum
June 10, 2014
Videos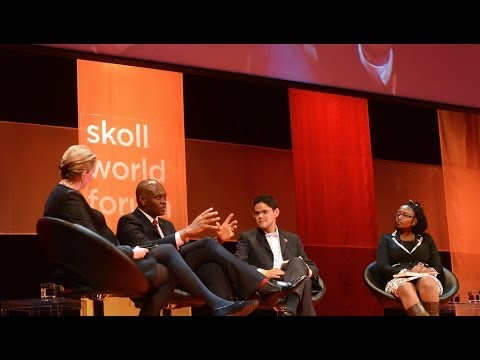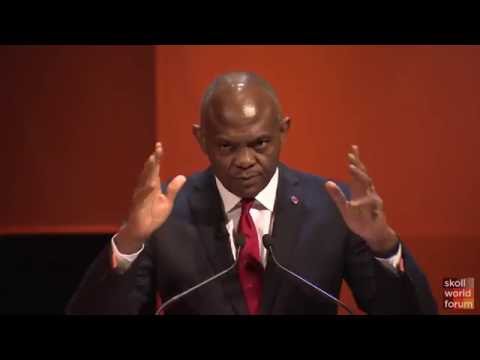 Delegates celebrate a productive and inspired time at the Forum by gathering together in this final plenary for the 2014 Skoll World Forum. MASTER OF CEREMONIES Stephan Chambers, Chairman, Skoll Centre for ...
Closing Plenary
Sessions
Fri, April 11, 2014; 15:30 - 17:00
Speakers: Stephan Chambers, Tony Elumelu, Aime Noela Akayezu, Marcel Fukayama, Ghislain Morard, Benjamin Reece, Francine Lacqua, William Marshall