Luis Montoya is the President of Latin America Beverages, PepsiCo. Luis has held this position since 2007 and is responsible for the beverage business and related disciplines in Latin America. In 2010, he received the Steve Reinemund Leadership Legacy Award, the highest recognition for diversity and inclusion. Luis began his PepsiCo career in 1991 and previously worked for P&G in different marketing positions. He holds an Industrial Engineering degree from Universidad Catolica del Peru and an MBA from Krannert School, Purdue University.
Videos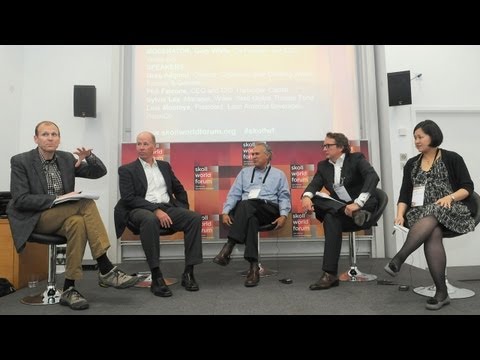 Water, Water Everywhere: The Paradox of the 21st Century
Audio
How do successful partnerships between social entrepreneurs and big business get going?  What are the essential building blocks involved?  What are the tensions that might arise moving forward?  This session is one ...
David and Goliath Revisited: Partnerships Between Social Entrepreneurs and Big Business
Sessions
Thu, March 29, 2012; 11:30 - 13:00
Speakers: Albina Ruiz Rios, Keith Kenny, Luis Montoya, Pamela Hartigan, Rupert Howes
Thu, April 11, 2013; 14:00 - 15:45
Speakers: Sylvia Lee, Phil Falcone, Greg Allgood, Luis Montoya, Gary White