Jordan Kassalow is the Founder and Co-Chairman of VisionSpring. Jordan also founded Scojo New York and the Global Health Policy Program at the Council on Foreign Relations. Prior to his position at the Council, he served as Director of the River Blindness Division at Helen Keller International. Jordan is a fellow of Draper Richards Kaplan, Ashoka, and a Henry Crown Fellow at the Aspen Institute. He was named one of the Schwab Foundation's 2012 Social Entrepreneurs, was the inaugural winner of the John P. McNulty Prize, and was named to Forbes Impact 30. Additionally, Jordan is a partner at Drs. Farkas, Kassalow, Resnick & Associates, a leading contact lens and laser specialty practice in Manhattan. Jordan earned a Doctorate of Optometry from the New England College of Optometry and a Fellowship in Preventive Ophthalmology and Masters in Public Health from Johns Hopkins.
Articles
Videos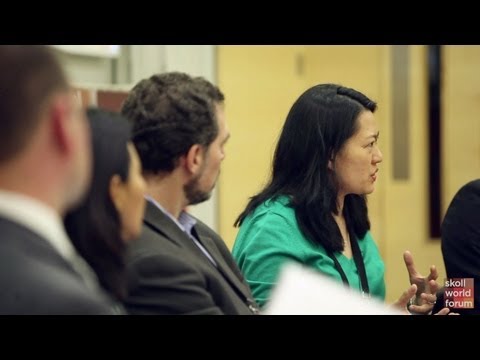 Crossing the 'Last Mile': Delivery Strategies for the Base of the Pyramid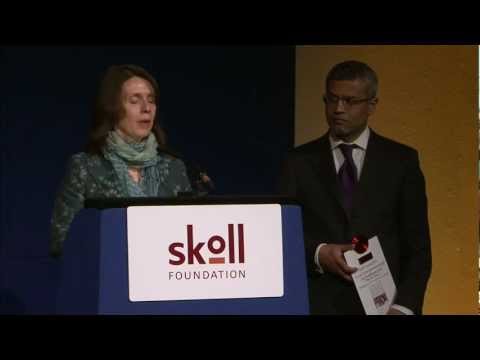 Skoll Awardes at the 2009 Skoll World Forum receiving their awards: Bart Weetjens of APOPO; Soraya Salti of INJAZ Al-Arab, JA Worldwide; Jordan Kassalow of VisionSpring; Paul Van Zyl and Juan Mendez ...
2009 Skoll Awards For Social Entrepreneurship
Audio
When non-profit social enterprises outgrow mezzanine stage funders, they still need grants to grow, thrive and scale. Some enterprises may be able to lever debt to achieve large scale change, but find ...
Too Big To Be Small
Sessions
Fri, April 12, 2013; 09:00 - 10:45
Speakers: Andrew Whitehouse, Anurag Mairal, Celina Chew, Debbie Aung Din Taylor, Jordan Kassalow
Thu, March 29, 2012; 14:30 - 16:00
Speakers: Graham Macmillan, Jordan Kassalow, Maura O'Neill, Parvathi Menon
Thu, March 26, 2009; 17:30 - 19:00
Speakers: K T Tunstall, Paul Van Zyl, Juan Mendez, Pooran Desai, Munqeth Mehyar, Nader Khateeb, Sue Riddlestone, Gary White, Gidon Bromberg, Jordan Kassalow, Wendy Kopp, Dr R. K. Pachuari, Bart Weetjens, Soraya Salti, Jeff Skoll, Sally Osberg, Martin Von Hildebrand