Jim Fruchterman is a leading social entrepreneur and CEO of Benetech, a nonprofit technology company based in Silicon Valley. He is a former rocket scientist who develops technology to address unmet social needs. Fruchterman founded Benetech in 1989 to produce reading machines for people who are blind. Since then, Benetech's work has grown to include multiple program areas and now develops technology for people with disabilities, as well as the human rights and environmental movements. In recognition of his work, Fruchterman has received numerous awards, including a MacArthur Fellowship and the Skoll Award for Social Entrepreneurship. He believes that technology has the power to improve—even transform—the lives of people all across the world.
Up For Debate
Part of a series on A Special Series for the 2014 Skoll World Forum on Social Entrepreneurship
February 25, 2014
In Response to How Can Big Data Have a Social Impact?
March 19, 2013
Articles
Videos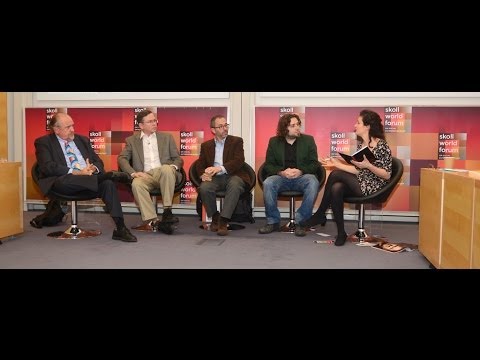 Digital Equity and Individual Rights in the Age of Big Data
Audio
The current financial crisis creates unprecedented challenges for social entrepreneurs worldwide as they deal with heightened funding challenges, consequential decisions, organisational alignment and management of potential trade-offs. Upheaval and rapid change can ...
How Can I Survive The Financial Crisis?
Tech literate social entrepreneurs are using mobile technology and the latest in social media tools to loop staff, beneficiaries and supporters together in new and innovative ways. Going beyond the often siloed ...
Next Generation Social Media For Greater Programmatic Impact
Sessions