Jess Search is Chief Executive of the BRITDOC Foundation which gives funding and support to award winning documentaries such as Hell and Back Again, Afghan Star, Ping Pong, The Yes Men Fix the World and was launched in partnership with Channel 4 in 2005. In partnership with the Bertha Foundation, BRITDOC runs new funds for international documentary outreach and journalism. In partnership with PUMA, they run a €50,000 award for the documentary that creates the most social impact and in partnership with the Sundance Institute Doc Program the Foundation created and runs The Good Pitch which partners films with NGOs, foundations and brands. _Previously Jess was a Channel 4 commissioning editor for 5 years. Jess co-founded Shooting People, the online filmmakers network, has an MBA from Cass Business School and is currently a trustee of progressive think tank IPPR.
Articles
Videos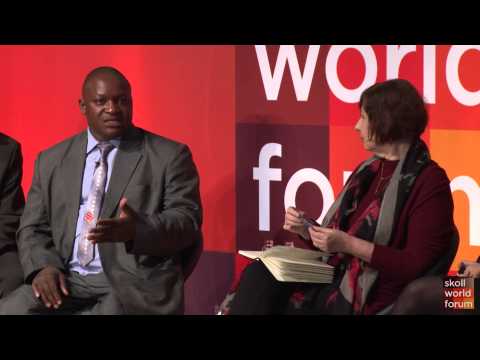 The Skoll World Forum has long attracted provocateurs and disruptors who are rethinking old paradigms and building new entrepreneurial environments and cultures around the world. Designed to expand the imagination, creative insights, ...
Interesting Voices, Innovative Ideas, Ambitious Outcomes
Audio
Cutting-edge research at the intersection of neuroscience, psychology and anthropology make clear that language and culture shape the stories we tell and what others take from them. How to engage audiences and ...
Say What? Storytelling, Language And Culture
Media can move mountains but few know how to deliver a story that is heard above the din and can jolt an audience into action. This interactive session starts with examples from ...
Compelling Action: Social Change Media In The Age Of Information Overload
Sessions
Fri, April 11, 2014; 10:00 - 11:15
Speakers: Jess Search, Gabriella Gomez Mont, Marina Gorbis, Fredrick Ouko, Bart Weetjens
Fri, April 1, 2011; 11:00 - 12:30
Speakers: Jess Search, Lera Boroditsky, Martin Von Hildebrand, Naif Al-Mutawa
Thu, April 15, 2010; 14:00 - 15:30
Speakers: Alvin Hall, Cara Mertes, Jess Search, Jim Berk, Premal Shah