A former screenwriter and filmmaker, Jenny Bowen founded Half the Sky in 1998 in order to give something back to her adopted daughter's many sisters living in China's welfare institutions. She was convinced that training caregivers, teachers and foster parents to provide the nurturing care that neuroscientists say is crucial for healthy development, could transform the lives of institutionalized children. Half the Sky's 5 innovative programs now provide nurturing family-like care for thousands of children of all ages living in Chinese orphanages. In partnership with China's Ministry of Civil Affairs, Half the Sky has embarked on an initiative to train every child welfare worker in the country. In 2012, ChunHui Bo'Ai, Half the Sky's sister in China was launched. In 2008, Bowen received the Skoll Award. Her book, Wish You Happy Forever, a memoir about Half the Sky, has just been published by HarperOne.
Up For Debate
Part of a series on LIVE from the 2014 Skoll World Forum on Social Entrepreneurship
April 21, 2014
Part of a series on How Can Chinese Philanthropy Advance Social Entrepreneurship?
December 09, 2013
Articles
Videos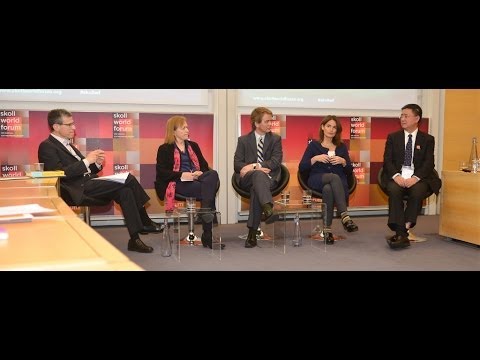 Achieving the China Dream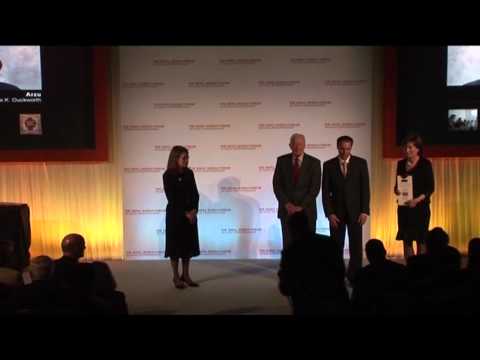 The 2008 Skoll Awards ceremony. Winners were Bill Strickland, Manchester Bidwell; Amazon Conservation Team, Michael Eckhart of ACORE, Connie Duckworth of Arzu, Jeremy Hockenstein and Mai Siriphongphanh of Digital Divide Data; Jenny ...
2008 Skoll Awards For Social Entrepeneurship
Audio
The world's largest nation with the second largest economy suffers from social issues confronting many developing nations. While NGOs have had difficulty gaining traction, a growing social consciousness and social sector ...
The Growth Of Civil Society In China: Complexity And Contradiction
Social entrepreneurs tackle difficult problems in challenging environments, often working in places with weak infrastructure, fragile government and limited resources. When disaster hits, such as the earthquake in Haiti, social entrepreneurs often ...
When Disaster Strikes: Social Entrepreneurs Managing Through Crisis
Sessions
Thu, April 10, 2014; 13:15 - 14:30
Speakers: Leslie Dach, Jenny Bowen, Tim Hanstad, Wang Zhenyao, Elizabeth Economy
Fri, April 1, 2011; 09:00 - 10:30
Speakers: Cynthia Dai, Jenny Bowen, Marie So, Robin Zhang, Yvonne Li
Thu, April 15, 2010; 14:00 - 15:30
Speakers: Craig Kielburger, Jenny Bowen, Paul Farmer, Ray Suarez