Dr. Gro Harlem Brundtland, former Prime Minister of Norway, served as Director General of the World Health Organization from July 1998-2003. From 2007-2009, she was the UN Secretary-General`s Special Envoy for Climate Change. Dr. Brundtland has served on the UN Secretary-General`s High Level Panel on Global Sustainability since its launch in August 2010. As Deputy Chair of The Elders, she contributes her wisdom, independent leadership and integrity to tackling the world's toughest problems, with the aim of making the world a better place.
Up For Debate
In Response to What Are Some Game-Changing Ideas to Advance Women and Girls Worldwide?
May 29, 2013
In Response to What are the biggest challenges facing women and girls worldwide, and how do we solve them?
March 08, 2013
Articles
Videos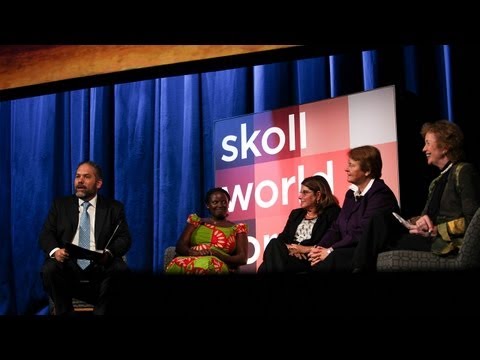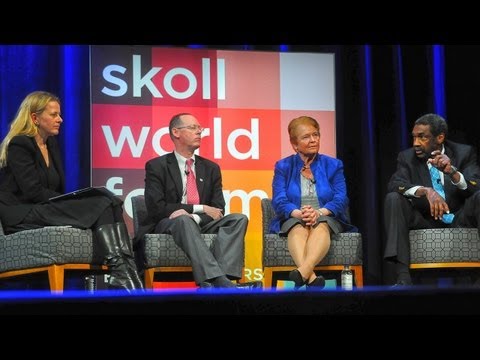 Sessions
Fri, April 12, 2013; 15:00 - 16:30
Speakers: Stephan Chambers, Robert Fogarty, Jeff Skoll, Kofi Annan, Ray Suarez, Gro Harlem Brundtland, Vera Cordeiro, Mary Robinson, Lydia Wilbard
Wed, April 10, 2013; 17:00 - 18:30
Speakers: Mabel van Oranje, Michael Porter, Gro Harlem Brundtland, Bill Strickland, Paul Farmer, Stephan Chambers, Jeff Skoll, Ken Brecher, Ingoma Nshya