Gidon Bromberg speaks regularly on water, peace and security issues. He has presented before the UN Commission for Sustainable Development, the U.S. House Committee on Foreign Affairs, the EU Parliament and the advisory meeting to the UN High Level Panel on Security. In 2007, he was invited to join the prestigious EastWest Institute's International Task Force for Preventive Diplomacy. In 2007 he was awarded a Fellowship at Yale University on global leadership and was invited by Yale University in 2009 to serve as an Advisory Board Member for the World Fellows Program. Mr. Bromberg is an attorney by profession and previously worked in public interest environmental law. He holds a Bachelor of Economics and a law degree from Monash University in Australia. He completed a master's degree in international environmental law at the American University in Washington D.C. and has published over twenty academic papers and publications on Middle East environmental policy and water security issues.
Up For Debate
Part of a series on A Special Series on Entrepreneurial Solutions to Climate Change
June 06, 2014
Articles
Videos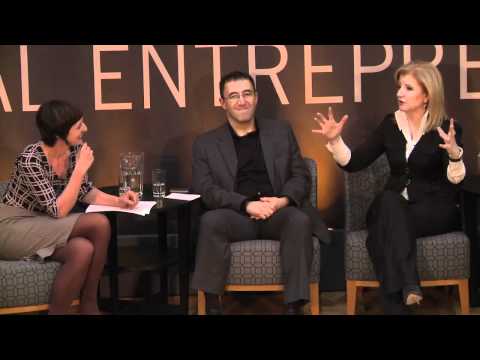 Closing Plenary 2012 Skoll World Forum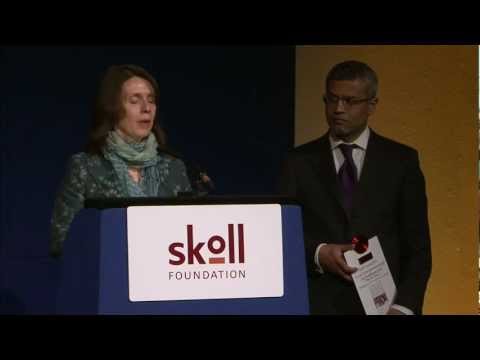 Skoll Awardes at the 2009 Skoll World Forum receiving their awards: Bart Weetjens of APOPO; Soraya Salti of INJAZ Al-Arab, JA Worldwide; Jordan Kassalow of VisionSpring; Paul Van Zyl and Juan Mendez ...
2009 Skoll Awards For Social Entrepreneurship
Audio
Ending conflict and building peace requires both political leadership at the top and energy and commitment from the bottom. Social entrepreneurs working in conflict zones and post-conflict societies often seek support for ...
Peace Building And Conflict: The Role For Social Entrepreneurs
In recent years the right to water has grown in importance as a moral, religious, legal and practical question and as a tool for tackling water scarcity. Join thought leaders, academics, activists ...
Water Scarcity And The Human Right To Water
Sessions