On 1 January 2011, Dr. Babatunde Osotimehin became the fourth Executive Director of UNFPA, the United Nations Population Fund. Before this appointment, Dr. Osotimehin was Nigeria's Minister of Health. Prior to that, he was Director-General of Nigeria's National Agency for the Control of AIDS, which coordinates HIV and AIDS work in a country of more than 150 million people. Dr. Osotimehin qualified as a doctor from the University of Ibadan, Nigeria, in 1972, and went to the University of Birmingham, England, and got a doctorate in medicine in 1979. He was appointed Professor at the University of Ibadan in 1980 and headed the Department of Clinical Pathology before being elected Provost of the College of Medicine in 1990. Years later, he served in several organizations, including as Chair of the National Action Committee on AIDS, from 2002 to 2007. The Executive Director has participated in the Cairo Population Conference, Beijing Women's Conference and United Nations special sessions on AIDS. Dr. Osotimehin received the Nigerian national honour of Officer of the Order of the Niger (OON) in December 2005. His interests include youth and gender, within the context of reproductive health and rights. He is married and has five children.
Up For Debate
In Response to Over the next 10 years, what will be the most disruptive force driving social progress in the developing world?
November 07, 2012
Videos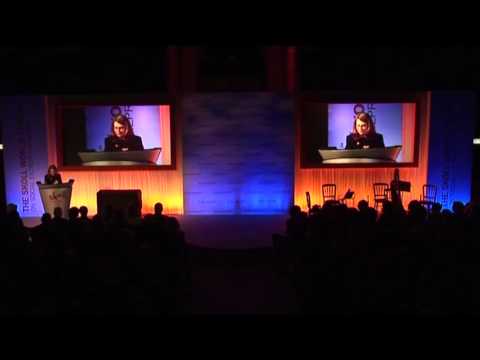 Sally Osberg, CEO of the Skoll Foundation, shares some closing thoughts of wisdom at the end of the 2008 Skoll World Forum.
2008 Skoll Awards For Social Entrepeneurship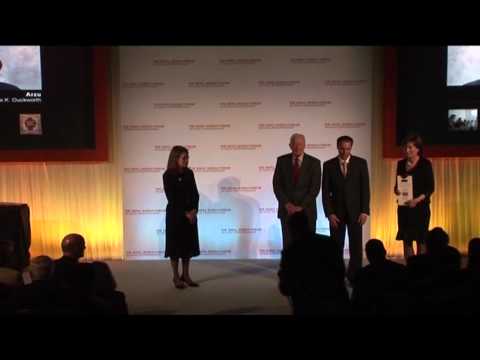 The 2008 Skoll Awards ceremony. Winners were Bill Strickland, Manchester Bidwell; Amazon Conservation Team, Michael Eckhart of ACORE, Connie Duckworth of Arzu, Jeremy Hockenstein and Mai Siriphongphanh of Digital Divide Data; Jenny ...
2008 Skoll Awards For Social Entrepeneurship