Bill Strickland is President and CEO of Manchester Bidwell Corporation and its subsidiaries, Manchester Craftsmen's Guild (MCG) and Bidwell Training Center (BTC), both founded in 1968. His duties include developing and implementing major fund-raising plans of action, working with Boards of Directors and Industrial Advisory Boards, and encouraging participation of corporate executive officials from major multi-national Pittsburgh corporations. Throughout his distinguished career, Strickland has been honoured with numerous prestigious awards for his contributions to the arts and the community.
Up For Debate
Part of a series on A Special Series from the Skoll Foundation Social Entrepreneurs Challenge
October 10, 2013
Articles
Videos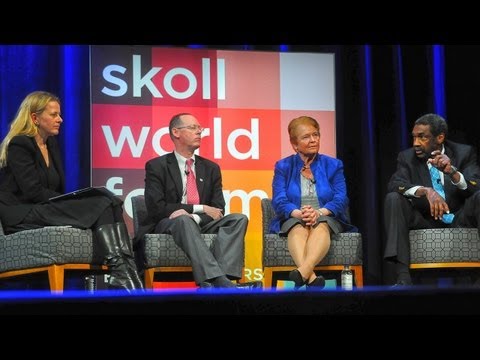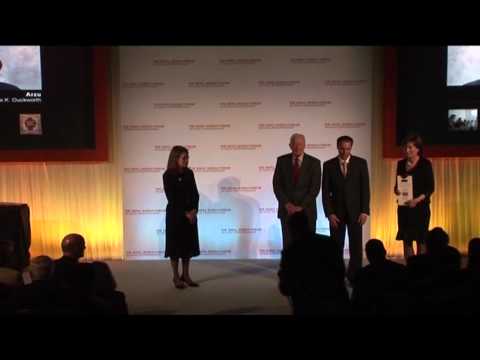 The 2008 Skoll Awards ceremony. Winners were Bill Strickland, Manchester Bidwell; Amazon Conservation Team, Michael Eckhart of ACORE, Connie Duckworth of Arzu, Jeremy Hockenstein and Mai Siriphongphanh of Digital Divide Data; Jenny ...
2008 Skoll Awards For Social Entrepeneurship
Audio
How do you use storytelling to extend the influence of your work? What happens when your storytelling becomes so powerful that it challenges the status quo? Ken Brecher, social anthropologist and executive ...
Storytelling In The Modern World
Sessions