Product development engineer Bart Weetjens has a focus on appropriate technologies for developing countries. In 1998, Bart initiated the use of HeroRATS: trained giant African pouched rats as an alternative and sustainable landmine detector, in response to the global landmine challenge. Since 2000 APOPO has been addressing humanitarian detection challenges in Africa: the detection of landmines and screening for Tuberculosis.HeroRATS received multiple international recognitions. Bart is an ASHOKA fellow and a SCHWAB fellow, and a permanent member to the Global Agenda Councils. Bart is a Zen Buddhist monk. He lives with his wife and two daughters in Tanzania.
Up For Debate
Part of a series on A Special Series from the Skoll Foundation Social Entrepreneurs Challenge
October 10, 2013
Videos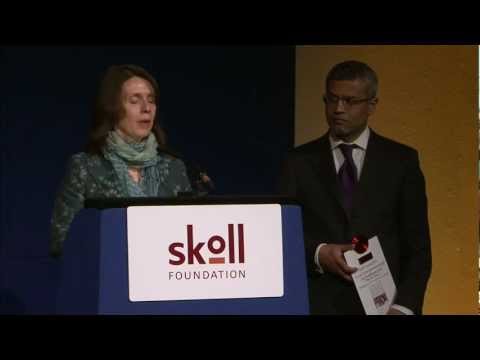 Skoll Awardes at the 2009 Skoll World Forum receiving their awards: Bart Weetjens of APOPO; Soraya Salti of INJAZ Al-Arab, JA Worldwide; Jordan Kassalow of VisionSpring; Paul Van Zyl and Juan Mendez ...
2009 Skoll Awards For Social Entrepreneurship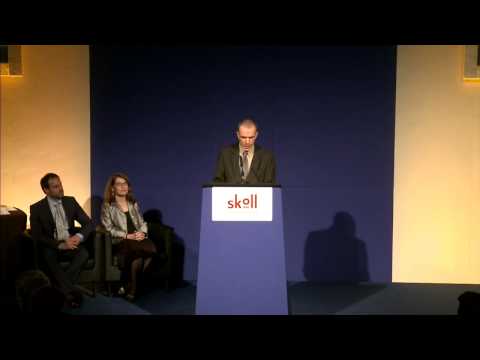 2009 Skoll Awards For Social Entrepreneurship
Audio
Practitioner Showcase: The gap between rich and poor is manifest in any number of ways, particularly in healthcare, where governments and markets have failed the most vulnerable populations. Four passionate and gifted ...
Healthcare: Early Detection And Prevention
Sessions
Fri, March 27, 2009; 10:45 - 12:15
Speakers: Bart Weetjens, Gene Falk, Larry Brilliant, Nathan Wolfe, Paul Farmer
Thu, March 26, 2009; 17:30 - 19:00
Speakers: K T Tunstall, Paul Van Zyl, Juan Mendez, Pooran Desai, Munqeth Mehyar, Nader Khateeb, Sue Riddlestone, Gary White, Gidon Bromberg, Jordan Kassalow, Wendy Kopp, Dr R. K. Pachuari, Bart Weetjens, Soraya Salti, Jeff Skoll, Sally Osberg, Martin Von Hildebrand