Co-founder (with Andrea Coleman) and executive director of Riders for Health. After seeing the extremely damaging lack of vehicle management and appropriate infrastructure in Africa in the 1980s, Barry worked with African colleagues to develop a replicable mechanism for managing vehicles where there is no conventional support infrastructure – no dealership network, for example. Barry designed Riders for Health's groundbreaking transport resource management (TRM) and transport asset management (TAM) vehicle management systems. He also created Riders' cost-per-kilometre calculator, which allows for the accurate costing of any vehicle in any given physical/financial environment over its mechanical/economical life-span. An important element of the success of these systems has been the organisational and financial development of Riders, headed by Riders' CEO Andrea Coleman. Barry and Andrea were recently profiled on the BBC World documentary, Alvin's Guide to Good Business.
Up For Debate
Part of a series on A Special Series in Partnership with CNN on Social Entrepreneurs and Other Innovators
December 16, 2013
Part of a series on A Special Series from the Skoll Foundation Social Entrepreneurs Challenge
October 10, 2013
Videos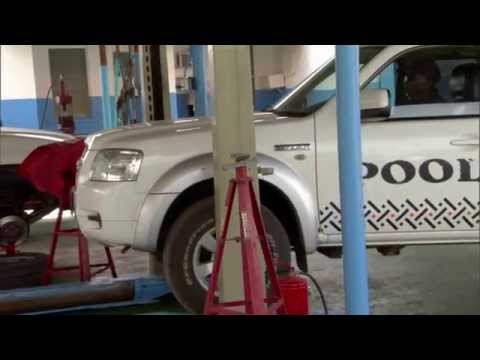 2011 Skoll Awards For Social Entrepreneurship
Audio
Social entrepreneurs can tap governments to expand impact. Escuela Nueva assisted the Colombian government to debut a new model of teaching more attuned to the needs of rural children and their communities. ...
We're From The Government And We're Here To Help
Sessions
Thu, March 26, 2009; 09:00 - 10:30
Speakers: Barry Coleman, Debra Dunn, Dorothy Stoneman, Vicky Colbert
Wed, March 28, 2007; 12:40 - 13:00
Speakers: Andrea Coleman, Barry Coleman, Blaise Judja-Sato, Mindy Lubber, Vera Cordeiro
Thu, March 30, 2006; 18:00 - 19:45
Speakers: Sir Ben Kingsley, Jeff Skoll, Sally Osberg, Sakena Yacoobi, Jeroo Billimoria, Jim Fruchterman, Mindy Lubber, Taddy Blecher, Jacob Schramm, Gary Cohen, Quratulain Bakhteari, Karen Tse, Vera Cordeiro, Andrea Coleman, Barry Coleman, John Wood, Heidi Kuhn, John Marks, Susan Collin Marks, Blaise Judja-Sato, Albina Ruiz