Barry Coleman is executive director of Riders for Health and is the designer of groundbreaking vehicle management systems and the Riders cost-perkilometre calculator. He has nearly 20 years' experience in developing sustainable and sustained systems for managing motorized transport in hostile conditions. After gaining a postgraduate qualification in law, he worked as a journalist for the Guardian, BBC and Forbes Magazine. He subsequently spent ten years as a communications consultant to industrial, commercial and public service bodies. With his co-founder and wife, Andrea, Barry was selected to join the Schwab Foundation world network of social entrepreneurs in 2004. In 2006 they were recipients of the Skoll Award for Social Entrepreneurship and were Ernst & Young UK Social Entrepreneurs of the Year.
Up For Debate
Part of a series on A Special Series from the Skoll Foundation Social Entrepreneurs Challenge
October 10, 2013
Videos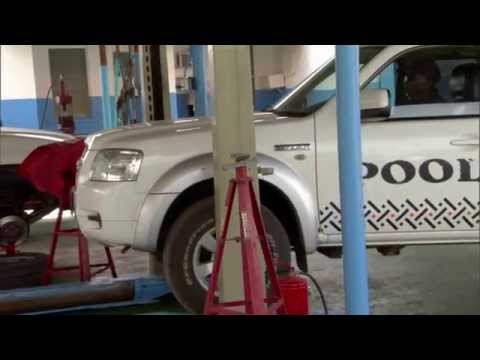 2011 Skoll Awards For Social Entrepreneurship
Audio
Social entrepreneurs can tap governments to expand impact. Escuela Nueva assisted the Colombian government to debut a new model of teaching more attuned to the needs of rural children and their communities. ...
We're From The Government And We're Here To Help
Sessions
Thu, March 30, 2006; 18:00 - 19:45
Speakers: Sir Ben Kingsley, Jeff Skoll, Sally Osberg, Sakena Yacoobi, Jeroo Billimoria, Jim Fruchterman, Mindy Lubber, Taddy Blecher, Albina Ruiz Rios, J.B. Schramm, Gary Cohen, Quratulain Ain Bakhteari, Karen Tse, Vera Cordeiro, Andrea Coleman, Barry Coleman, John Wood, Heidi Kuhn, John Marks, Susan Collin Marks, Blaise Judja-Sato
Thu, March 26, 2009; 09:00 - 10:30
Speakers: Barry Coleman, Debra Dunn, Dorothy Stoneman, Vicky Colbert, Jeroo Billimoria, Jim Fruchterman, Mindy Lubber, Taddy Blecher, Albina Ruiz Rios, J.B. Schramm, Gary Cohen, Quratulain Ain Bakhteari, Karen Tse, Vera Cordeiro, Andrea Coleman, Barry Coleman, John Wood, Heidi Kuhn, John Marks, Susan Collin Marks, Blaise Judja-Sato
Wed, March 28, 2007; 12:40 - 13:00
Speakers: Andrea Coleman, Barry Coleman, Blaise Judja-Sato, Mindy Lubber, Vera Cordeiro, Jim Fruchterman, Mindy Lubber, Taddy Blecher, Albina Ruiz Rios, J.B. Schramm, Gary Cohen, Quratulain Ain Bakhteari, Karen Tse, Vera Cordeiro, Andrea Coleman, Barry Coleman, John Wood, Heidi Kuhn, John Marks, Susan Collin Marks, Blaise Judja-Sato