Aime Angelique Noela Akayezu holds a bachelor of science in Mechanical Engineering from the University of Rwanda, COSTECH (formerly KIST). Her passion for empowerment led her to collaborate with different schools and organizations as a tutor. She completed entrepreneurship training in renewable energy with KIST-TBIF/EWSA. Wishing to empower the community, Noela then joined DOT Rwanda in 2012 as an intern; this gave her the opportunity to empower, exchange and learn from youth in her community. She participated in the 2013 DOT Digital Youth and Learning Unconference to share and learn about youth issues in different countries. She became a 2014 MasterCard Foundation Youth Think Tank member, conducting research on youth in the community for MasterCard Foundation youth programs. In 2013 she became an Enterprise Program Support Officer with DOT Rwanda, to empower vulnerable youth in building small projects to generate income.
Up For Debate
Part of a series on Young Leaders Reflect on Skoll World Forum
June 10, 2014
Videos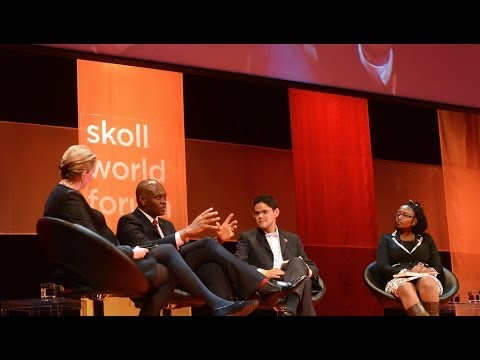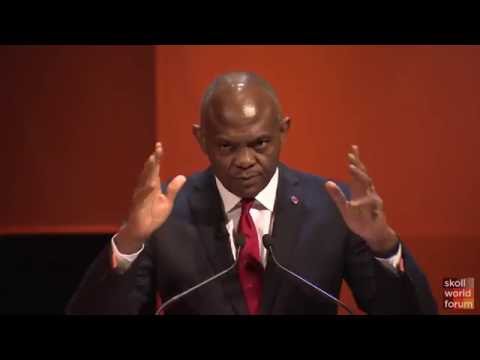 Delegates celebrate a productive and inspired time at the Forum by gathering together in this final plenary for the 2014 Skoll World Forum. MASTER OF CEREMONIES Stephan Chambers, Chairman, Skoll Centre for ...
Closing Plenary
Sessions
Fri, April 11, 2014; 15:30 - 17:00
Speakers: Stephan Chambers, Tony Elumelu, Aime Noela Akayezu, Marcel Fukayama, Ghislain Morard, Benjamin Reece, Francine Lacqua, William Marshall